I had the privilege of spending five days at Lake Tahoe, a place I've never been before. The beauty is indescribable. It was often said, "The fabric is thin between heaven and earth at Lake Tahoe." The view of the enormous lake nestled in the middle of majestic mountains was breath taking. The co-existence with the wildlife was captivating. Up early the first morning, I scampered down to the lake over a few boulders, past a bunny undeterred by my presence and into the local blue jay's territory. You wonder how I know — they very loudly told me. As I soaked in the sweet surroundings, I heard an announcement of a bear just above me. I quickly hiked straight up to a good vantage point where I watched this bear enjoy his berry breakfast. There is nothing, for me, that compares to this kind of experience with nature — a special connection to the Creator.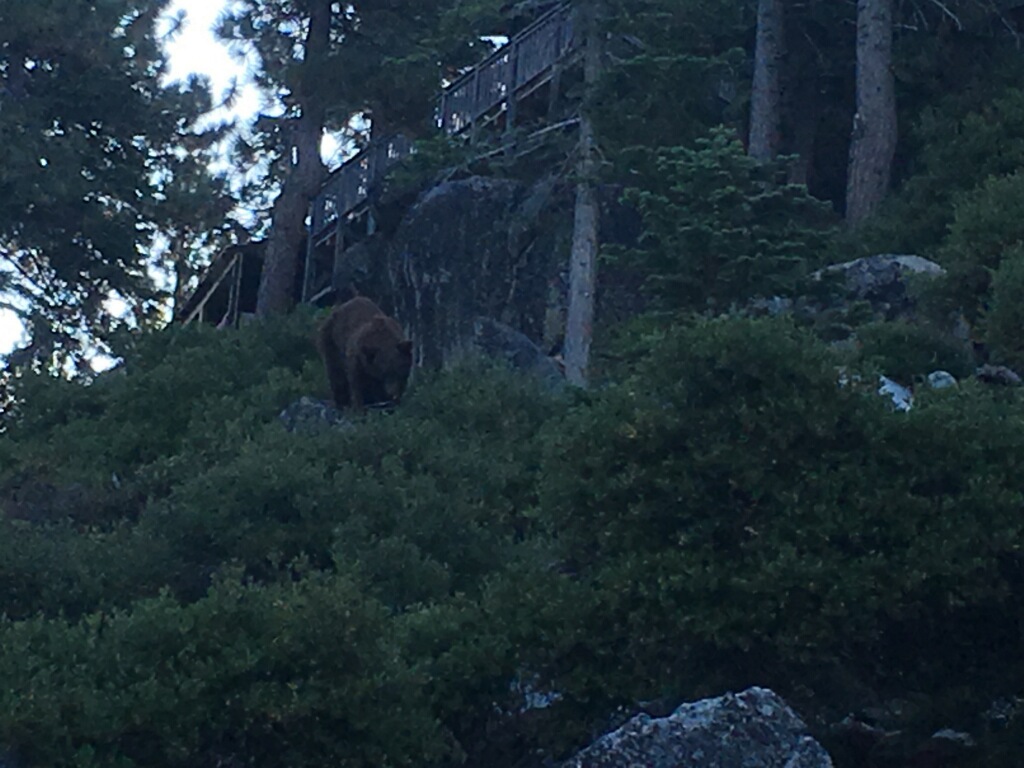 Each and every piece of nature invites us to stop and marvel. Sunrises and sunsets are grand spectacles that happen twice a day mostly unnoticed by people too busy to look. Developing a habit of really noticing the beauty that surrounds us, takes us beyond ourselves. It's a place to ponder, to create space in our heads, to pause and notice beauty, to absorb peace. Simply gazing at a rose reveals something to us.
Addicted to speed and action, we become all about the next transaction rather than experiencing transformation. The more we pause and take in beauty, the more we can reflect it. Remember the nature walks you took in preschool, take one this week. Get outside and walk, pay close attention to the sights, sounds and colors of nature. Notice what that experience does for you. In what way does it transform you?